Sid got his usual x-mas gift: catnip mice. It seems to be the only thing that satisfies him since the death of his beloved mechanical mouse (which he morned for several weeks - moping around the house).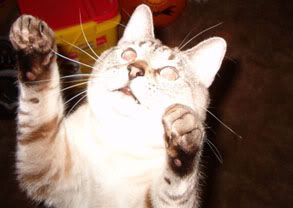 He looks kind of possessed... catnip does that too him.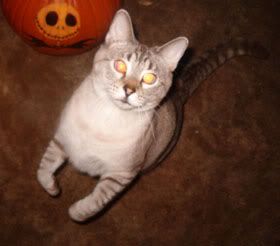 Begging for his mouse that I stole from him...



Fishing his mouse out of the pumpkin.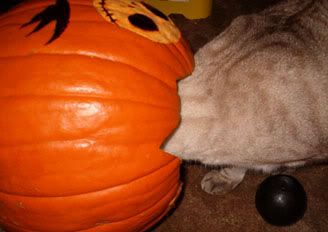 He needs to take a closer look.



Sid getting high off catnip

[xposted to
cat_lovers]